Tori shot a video for the song/single "Strange Little Girl" in London in 2001 with producer David Slade. Below you can find photos and links to even more photos, along with links to places online where you can see streaming video!

Links to streaming video
The first place people saw this video online was in the Tori section of the Atlantic Records web site. While those links are no longer there, there are now several places online where you can watch this remarkable and striking video:
Fanscape sent out a general music email newsletter and they linked to the video. Click here to see the newsletter.

You can also see this video in RealVideo and Windows Media Player formats at Launch.com. They seem to offer the most choices when it comes to various streaming speeds!
There is a link to the video at this Tori page at ICQ.com. (Click 'Watch The Video')
Thanks to the many people who told me about all these links!

Places people have seen the video on TV
MuchMusicUSA
The video has been shown on MuchMusicUSA. Toriphile Emily explains how you can help make sure MuchMusicUSA continues to play it!
On MuchMusicUSA they have a program called "Oven Fresh" in which you can vote to keep 5 of 10 new videos in regular rotation on the channel. The video for "Strange Little Girl" is being featured as one of the 10 you can vote on this week. So if anyone wants to help make it make rotation they can go to www.mmusa.tv and click on the program "Oven Fresh". The rest is pretty self-expanatory.

MuchMoreMusic (Canada)
Tori was the artist of the day at MuchMoreMusic in Canada on September 4, 2001. Mitchell Hunter reports how you can help make sure Tori's "Strange Little Girl" video gets played more on that station:
MuchMoreMusic (one of Canada's video stations) have added the "Strange Little Girl" video to their playlist but it won't begin to get much play until they receive enough votes for it. This could be the chance to launch Tori's new found popularity in Canada as MMM now has this show called the MMMTop5 where it's like a TRL and they actually have added Tori's video onto their voting list and voting submission page which is really surprising. If we get a lot of votes for her video she could land in the Top5 viewers choice which will be major promotion for her. Here's how people can vote:

On the MMMTop5 web page (really important!!!)
Artists videos are listed by artists first name in alphabetical order.

You can email a request to MuchMoreMusic at muchmoremail@muchmoremusic.com

You can email a request to MuchMusic at ondemand@muchmusic.com

You can phone a request to MuchMusic: 1-800-265-6824

VH1 and MTV2 (U.S.)
I also have several reports about the video being played on VH1 in the U.S. It has at least been seen during late at night during Insomniac Video Theatre and during VH1's Morning Mix.
The video has also been seen on MTV2.

VH1 (U.K.)
The video made its U.K. debut on August 26, 2001 on VH1 in the U.K.
MTV Europe
MTV Europe is playing this video along with a short interview with Tori.

Screen Shots of the Video
Here are some screen shots made by Benjamin Almeida: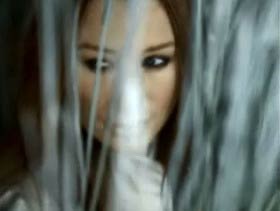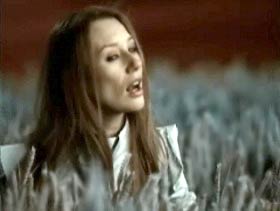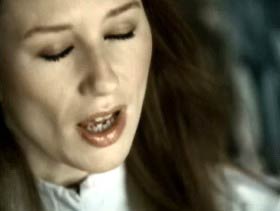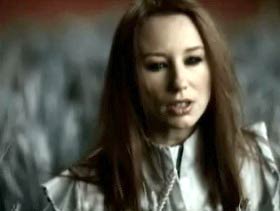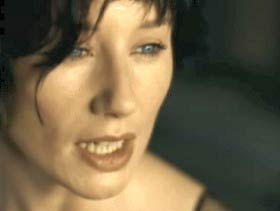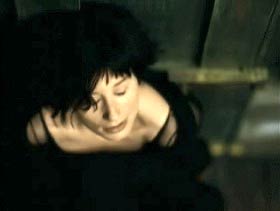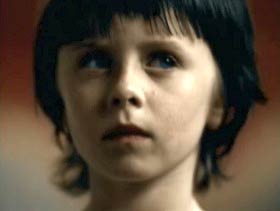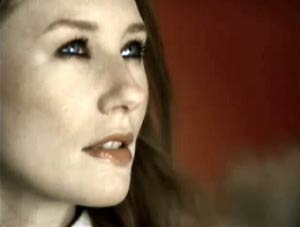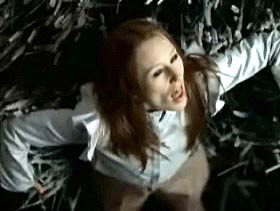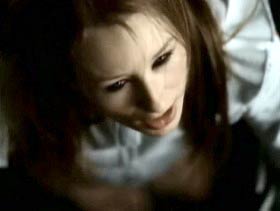 Here are a few screen shots I did: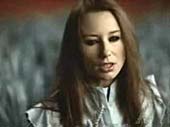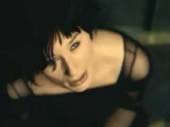 Photos from the "Strange Little Girls" video

Elliot Ibáñez has a bunch of screen shots at this web site.
You can also see more and larger screen shots from the video here.