Dan was the first to tell me that there was a program called "Songs That Changed The World", which was shown on Wed, March 24, 2004 at 7.30pm on Australian TV network SBS. The show is a nine-part documentary series, and the episode that night focused on Nirvana's Smells Like Teen Spirit. The Dent now has some screen shots from Tori's appearance on this show, and a transcript that is mostly complete thanks to Jay Radford! It is not known if this will be shown again at some point in the future.
More Details
Thanks to Jay Radford for sending me the screen shots and the transcript, which you can find below. Tori appeared in two seperate clips during the show, interspersed with other musicians/journalists. As well as interview footage, they showed some Scarlet's Walk promo shots. The transcript you find below is nearly complete, but is missing the first line or two of each clip. Tori spoke slowly and intensely, pausing to think about her words before saying them...

Photos/Screen Shots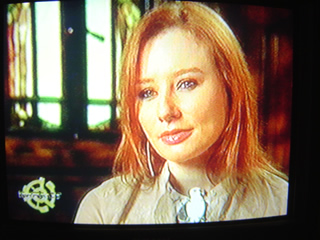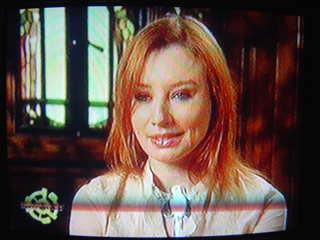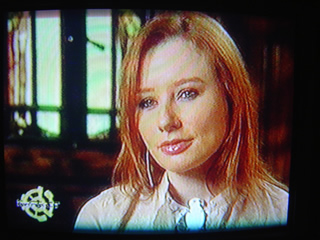 Transcript
".. You see that there is another side to that rage; that male rage that was being expressed. Because, within all that male rage, there's something ripped up; there's something sliced open. I mean, that's obvious. So, I was going for that."
 
".. He stood for something. He paved a way that, now, we're starving for. When he died we had a really great, um.. Visionary die. Smells Like Teen Spirit was really like an injection. It, um.. propelled people to choose what they wanted to do.. with themselves, with their questioning.. and it gave a generation some juice."