Tori Arrives For A Sound Check At The Indiana University Auditorium In Bloomington
September 19, 1996
Tori stayed for only a few minutes and talked to us from behind a barricade, so I was only able to snap what photos I could. It is not easy when there are a couple rows of excited Tori fans in front of you! So, the quality is not always great with some of the Tori pics. I also have photos of various friends with Caton and even one of Josh Clayton-Felt, Tori's new opening act. Enjoy, and remember I did the best I could! :)

First of all we have Tori...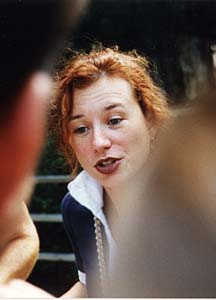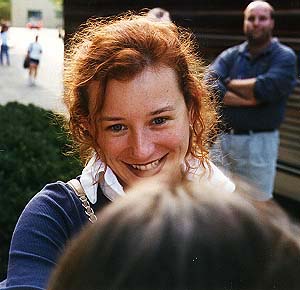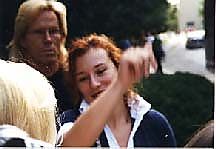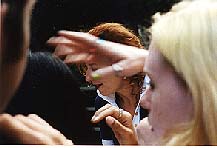 ---
Then We Have Steve Caton, Several Wonderful Toriphiles, and Josh Clayton-Felt...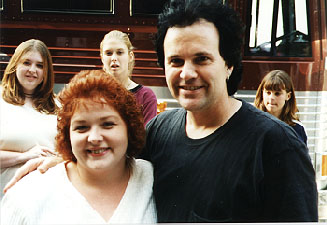 Here is my good friend Stacey Russell enjoying Steve's company. Steve was very friendly to everyone and he seemed to enjoy the attention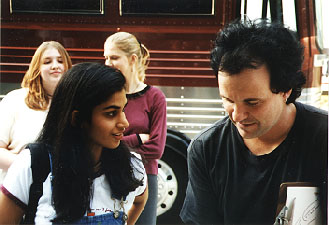 Monica Sanghavi, who has been so helpful to me with my web page, chats with Caton. Monica came all the way down from Madison Wisconsin to see this show and I finally got to meet her!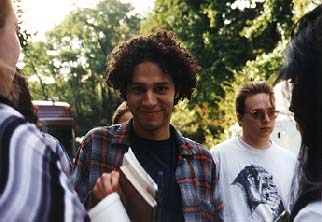 Tori's new opening act, Josh Clayton-Felt, was also hanging out. He is very friendly and very young-looking!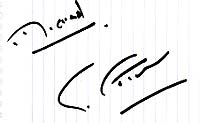 Caton signed this autograph for me. Pretty interesting handwriting! The top part says my name, Michael.
-Back-


---
Please give me feedback, comments, or suggestions about my site.
Email me (Michael Whitehead) at: mikewhy@iglou.com