Tori In Musician Magazine's 20th Anniversary Issue - February 1997

Added December 31, 1996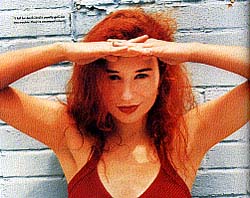 Tori appears in the February 1997 20th Anniversary issue of Musician magazine. (Many thanks to Snow Princess.) This issue features classic interviews from previous issues, and there is a half page article on Tori on page 77. It features some quotes from the full interview with Tori that they did in the May 1996 issue of Musician. The photo you see here can also be seen in the July 24, 1996 issue of Brigitte magazine in Germany.




Please give me feedback, comments, or suggestions about my site. Email me (Michael Whitehead) at mikewhy@iglou.com