Max Magazine (Italy)
May 1998

Added June 3, 1998

Kim H. tells me that a Tori article appeared in the May 1998 issue of the Italian magazine Max. I don't have the article (and it is in Italian), but I have some details about the article, and the photos that appeared with the article, including a really cute one of Tori sitting in a basket!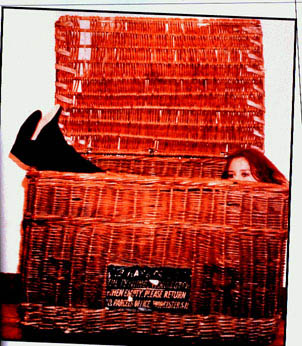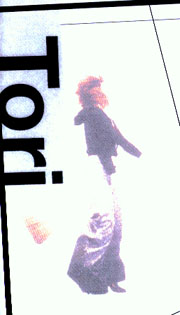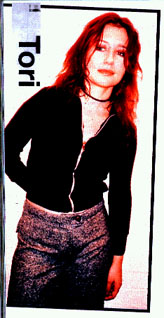 Kim reports on the magazine:
The pics are from the Italian magazine Max. Max appears to be a sort of fashion/celebrity magazine. Seems aimed at men. Lots of topless women for no reason, lingerie closeups, and men's shoes and sportswear. As well as interviews. In fact it's like a combination of Interview magazine and GQ. "Maggio 1998" is the date on it. Is that May ?

It's all in Italian and from what i can gather, it seems like your standard Tori article of late. I was able to tell that they go into her basic history, the Peabody and YKTR, and so on, it mentions her husband somehow, and her quote about girl power/women's wisdom. It did have some nice pix tho, including the one of Tori in a basket ! *LOL*. The plaque on the basket reads: KAY & CO./ THE TYRING (?) WORCESTER/ WHEN EMPTY, PLEASE RETURN / TO PARCELS OFFICE WORCESTERSHIRE. The article begins on page 188 and is a couple of pages worth of text and the three pix shown here.


Please give me feedback, comments, or suggestions about my site. Email me (Michael Whitehead) at mikewhy@iglou.com