Tori In US Magazine - December 1996

Added November 17, 1996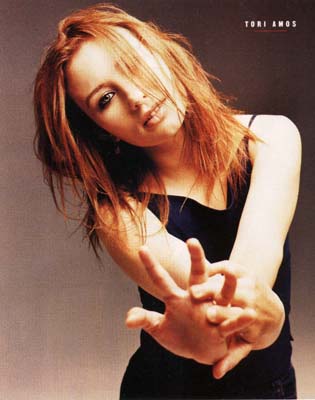 Tori Amos is one of the female artists profiles in a special She Rock section of US magazine in the December 1996 issue. The magazine also features Tracey Bonham, Me'shell Ndegeocello, Ani DiFranco, Bjork, Shirley Manson (Garbage), and Fiona Apple.
Quotes from Tori (I will make the full article available here after this issue goes off the newstand!):
"My songs are alive. I'm trying to translate for them in a language of music, rhythm, and tone."
"I'd like to think that my work has multidimensionality. That I can change a pair of shoes in the middle of the song and it's OK. That there is no structure that says I have to wear the same pair all the way through. As long as I've got feet, it's all right"


Please give me feedback, comments, or suggestions about my site. Email me (Michael Whitehead) at mikewhy@iglou.com