| | |
| --- | --- |
| | Articles - August 1997 |
Return To The Articles Index

Return To ToriNews


Music Central's Totally Live News
August 25, 1997


In the Totally Live News section of the Music Central web site, there was a news item on August 25, 1997 about Tori entitled Stars Tell Tori's Story. Part of the article read like a horoscope entry (They could not figure out where Tori lives, so they asked a "seer" for help....weird!) Anyway, Music Central said that Atlantic Records told them that the follow-up to Boys For Pele would be out in March 1998 and that Tori would likely produce it again herself. The article reads:

Tori Amos, the one woman who wasn't on Lilith Fair, has been hard at work writing songs for her upcoming album. According to the wigs at Atlantic Records, it's very likely that she will produce the album herself. The label declined to say how far along she was, but did indicate the album would be out in March [98].


Addicted To Noise
August 22, 1997


On Tori's 34th birthday, there was an article on her at the Addicted To Noise web site called You Say It's Your Birthday: Tori Amos. It was written by Beth Winegarner.


Elle Magazine (U.K. Edition)
August 1997


My Swedish Tori-correspondent Christina informs me that there was a feature in the August 1997 Elle Magazine in the U.K. called Rock Divas. It features artists such as KD Lang, Sharleen Spiteri, Suzanne Vega and Tori. There is a gorgeous picture of Tori where she looks a bit like a faerie, with flowers in her hair, and a small text that says:

"My father was a christian minister. I grew up in dirt-poor hillbilly country. We lived this dry-below-the-waist kind of scene. If you were a sensual woman you were in league with that which is un-Christlike. Where I come from, a cockroach is a roach, and a cockerel is a rooster because they can't bring themselves to say cock. Some of my lyrics upset my father."
Toriphile Kathy Barton was kind enough to scan the photo that appeared in this magazine and you can see it below.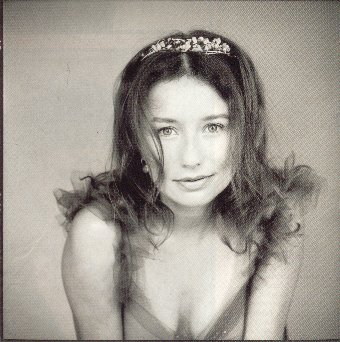 L.A. Times Article: A Tool For Change
August 3, 1997


On Sunday, August 3, 1997, there was an article in the L.A. Times Calendar section called "A Tool for Change" which features an interview with Maynard James Keenan, the lead singer of Tool, about the Lollapalooza festival they are part of this year. Maynard mentions Tori in the article. The article states, 'Keenan says the only other festival bill he would have liked to share is Sarah McLachlan's all-female Lilith Fair. "Absolutely," he says. "That's the hugest thing missing from this Lollapalooza: feminine energy, and it's disappointing. But it's not for lack of trying. I had my wish list: Meshell Ndegeocello, Ani DiFranco, Tori Amos, PJ Harvey, Luscious Jackson."'

Return To The Articles Index

Return To ToriNews

Please give me feedback, comments, or suggestions about my site. Email me (Michael Whitehead) at mikewhy@iglou.com